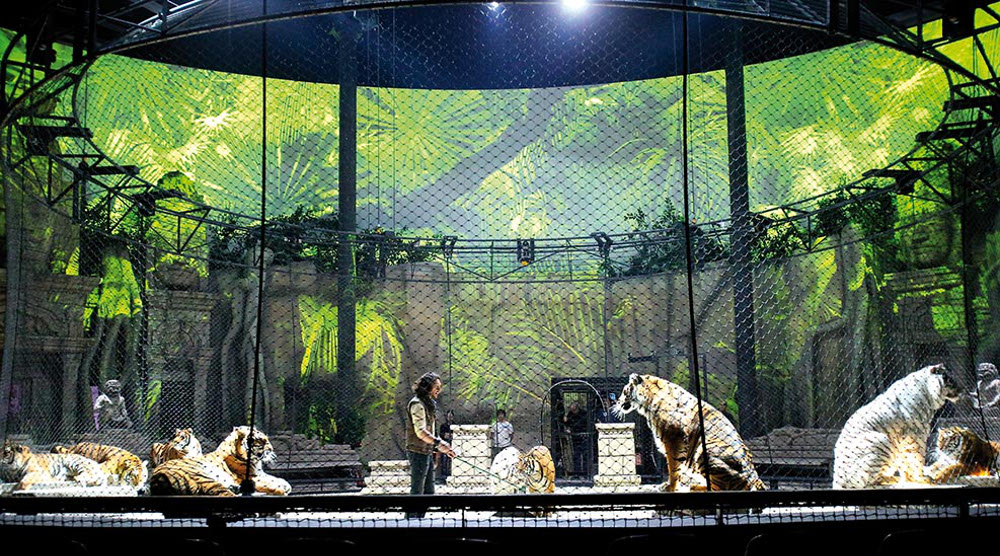 If you visit the Amneville Zoo this year, you will not miss the performance of the show featured: Tiger World
Hidden in a stunning jungle scenery, the ruins of Angkor are the witnesses of the new show proposed by the Amneville Zoo: a man alone against nine felines, which evolve on the track to show us all their skill and their greatness.
The staging, decors and special effects transport us in this journey. We discovered the show in preview at the inauguration. Come discover it!